Midfeeds and Tack 'n Togs Spring Sale – Midrand
Aug 24 @ 8:00 am

-

Aug 25 @ 5:00 pm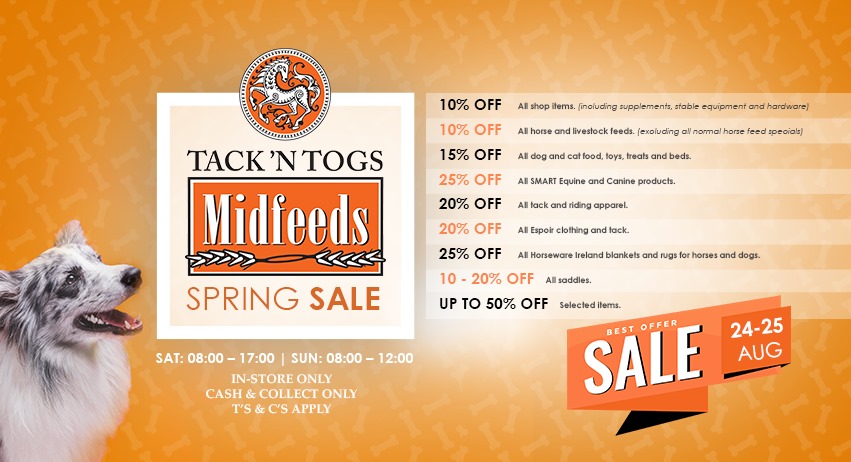 Our Spring Sale is just around the corner and we have some fantastic specials for you!
* 10% off all shop items (including supplements, stable equipment and hardware).
* 10% of all livestock and horse feeds (excluding all normal horse feed specials).
* 15% off all dog and cat food, toys, treats and beds.
* 25% off all SMART Equine and Canine Products.
* 20% off all tack and riding apparel.
* 20% off all Espoir clothing and tack.
* 25% off all Horseware Ireland blankets for dogs and horses.
* 10-20% off all saddles.
* Up to 50% off selected items.
Contact details:
011 468 1824
orders@nullmidfeeds.co.za
tackntogs@nullmidfeeds.co.za
– Specials available in-store only.
– Terms and conditions apply
– Cash and collect only.