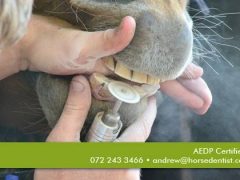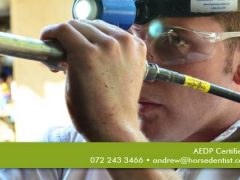 We have been helping horses through Equine Dental Care since 2009
We offer all aspects of equine dental care and maintenance. We are a team of dedicated equine dental care providers who are well trained and love helping horses live life free from pain.
Our aim is to remove pain from equine mouths through proper equine dental care and therefore improve the longevity of the teeth with a result of horses eating better and more comfortably.
A large focus in our practice is the many performance benefits to proper dental care, we are therefore dedicated to and are very knowledgeable in the field of performance equilibration in equines.
We also cater to the very particular and complex needs of geriatrics and have helped thousands of geriatric equines live out their golden years free from dental and oral pain.